Force Motors Walk In Interview 2023 | Freshers | Trainees & Temporary Workers | ITI/Diploma | March 2023 |
Company Name :- Force Motors Limited 
Force Motors, is the Pune based pioneer of the LCV Industry that gave India iconic brands like the Tempo, Matador, Minidor and Traveller. Over the last fifty years it has partnered with leading global automotive names like Daimler, ZF, Bosch and MAN from Germany. A completely vertically integrated company, Force makes its own engines, chassis, gear boxes, axles, bodies, etc. for their entire product range.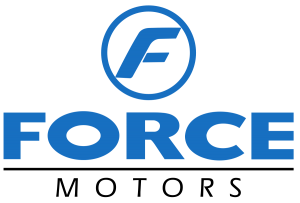 Today, it manufactures a wide range of vehicles including Small Commercial Vehicles (SCV), Light Commercial Vehicles (LCV), Multi Utility Vehicles (MUV), Sports Utility Vehicles (SUV) and Agricultural Tractors. With 2 plants in Akurdi (Maharashtra) and Pithampur (Madhya Pradesh) respectively it employs around 8500 people.
Company Website :- www.forcemotors.com
Positions :- Trainees & Temporary Workers
Job Location :- Pithampur , Madhya Pradesh
Stipend :-
10th & 12th Pass : Rs. 11,200/- pm
Diploma : Rs. 16,000/- pm
ITI – Rs. 13,100/- pm
B.Sc., B.Com, B.A. Pass : Rs. 14,000/- pm
Qualification :-
10th/12th Pass OR
ITI in Welder, Sheet Metal Worker, Painter, Fitter, Motor Mechnaic, Diesel Mechanic, Electrician, Wireman OR
Diploma in Mechanical, Automobile, Electrical Engineering OR
B.Sc, B.Com, B.A. Pass
Experience :- Freshers
Age Limit :- 18 to 30 Years
Required Documents :-
Resume
10th Marksheet
ITI Certificate and Marksheet
Passport Size Photos
Aadhar Card
Experience Certificate
Campus Interview Details :-
Date : 28th March – 29th April 2023
Time : 09:00 AM – 02:00 PM
Venue : Force Motors Limited Gate no. 4, Plot no. 3, Sector no. 1 Industrial Area, Pithampur, District : Dhar – 454775 (M.P.)
For More Details :- Click Here
New wpDataTable
Note :- All the jobs information has been placed on our website for the convenience of our visitors.While All Efforts Have Been Made To Make The Information Available On This Website As Authentic As Possible. Please Take Any Decision Only After Confirming All The Information Stated In This Website Because All The Information Is Put On The Basis Of Internet Researches And This Blog Does Not Claim Any Information To Be False Or Correct. Therefore, Later The Owner Of This Website Will Not Be Responsible In Any Way.Owner Of This Website Will Not Be Responsible In Any.